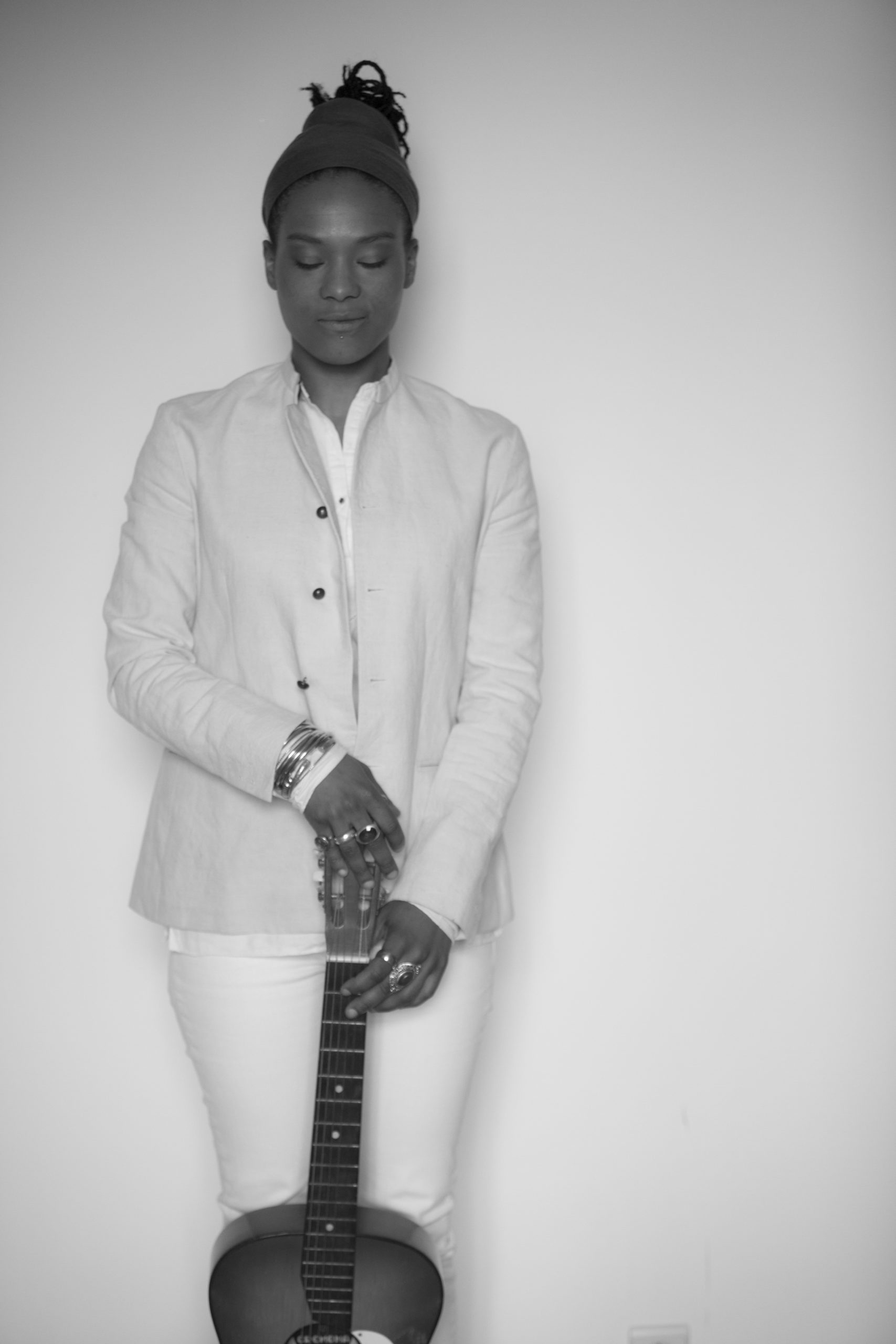 (Singer-songwriter, Musician, Producer)
Born to a Belgian-Congolese dad working as a professional guitarist and a Chadian poet/writer mum, it was always on the cards that Sarah would end up embracing a life in music and writing. The day she turned 16, her dad gave her an acoustic guitar as a birthday present, an instrument she was familiar with after years of seeing him fretting chords. The spark was instant, with Sarah, rather secretly, finding a means of expression and of opening up to other people in writing songs.
After three albums, including a live album recorded during a concert at Studio 1 in Flagey, a 4th opus entitled "Shy Girl" was born on which Sarah takes flight again by going back to basics: her warm and captivating voice, embedded in a sun-drenched groove, her spontaneity and creativity.
Sarah takes advantage of the confinement to take a break, compose, produce and take the time to create new sound textures.
Strongly inspired by the concept of interdisciplinarity, Sarah is currently working on different projects and collaborations with, among others, the Royal Museum of Fine Arts in Antwerp in the "Artists in Residence" program and the Africa Museum where she is currently conducting research as part of a project on identity.